Welcome to Kris Letang.org!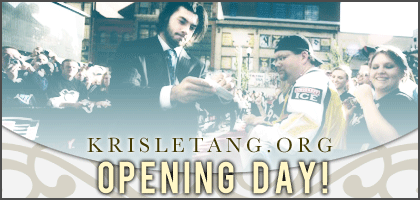 The idea for this fansite came to me in October, then the design for it was drafted in November and the construction for it began in December and finally, here we are at the first post! I welcome you to the site with open arms and I hope you all enjoy it and find use in it for the latest news and media on Kris Letang.  Being that there is not a fansite for him of this capacity, nor has there ever been (quite surprising, despite how talented he is), I wanted to start one up! Please stroll around and browse the site including the gallery as well as the extensive video library; both can be found in the Media section.
Thank you for visiting and supporting the site, but most of all thank you, Kris Letang and your fans for inspiring me to create KrisLetang.org!