Pens Trade Pucks for Plates at Annual Charity Gala
The Penguins players donned tuxedos and passed plates instead of pucks on Thursday at CONSOL Energy Center as they hosted the "Skates & Plates" Charity Gala presented by Trib Total Media to benefit the Pittsburgh Penguins Foundation, the Western PA Chapter of the Cystic Fibrosis Foundation and the Mario Lemieux Foundation.

Since 1986, the team's annual benefit dinner has raised over $5 million for Pittsburgh area charities with an emphasis on medical research. Last year, the event grossed over $350,000.

"This is our signature event," head coach Dan Bylsma said. "And it's a very special event."

The event featured Penguins players donning tuxedos – complete with vibrant green vests and green ties in honor of St. Patrick's Day – and serving as waiters for the evening. Each player was assigned a table (or in some cases, two) and served beverages, salads, entrees and desserts.
Here are some pictures from the event: – Click them to go the album for more pictures!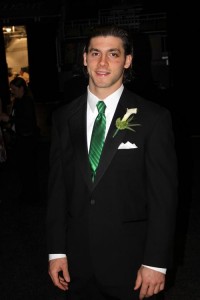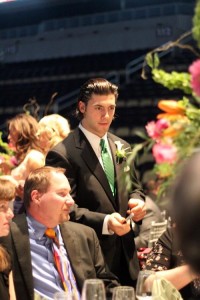 And video from WPXI: