Kris featured in The Fourth Period Magazine!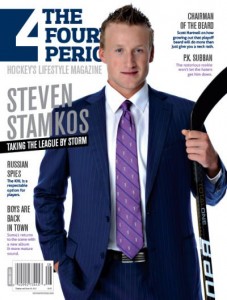 Confirmed via Twitter:
PensDeptoTFP
The latest issue of The Fourth Period Magazine is out. Check it out for a feature I did on Kris Letang.
I also asked David Pagnotta, the editor-in-chief of the magazine to confirm that the piece is featured in the latest issue!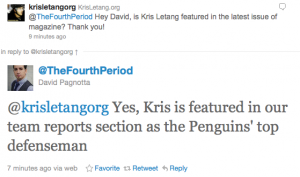 I will try to get the magazine as soon as I can to scan it 🙂 !