Kris Letang candid from 25Stanley.com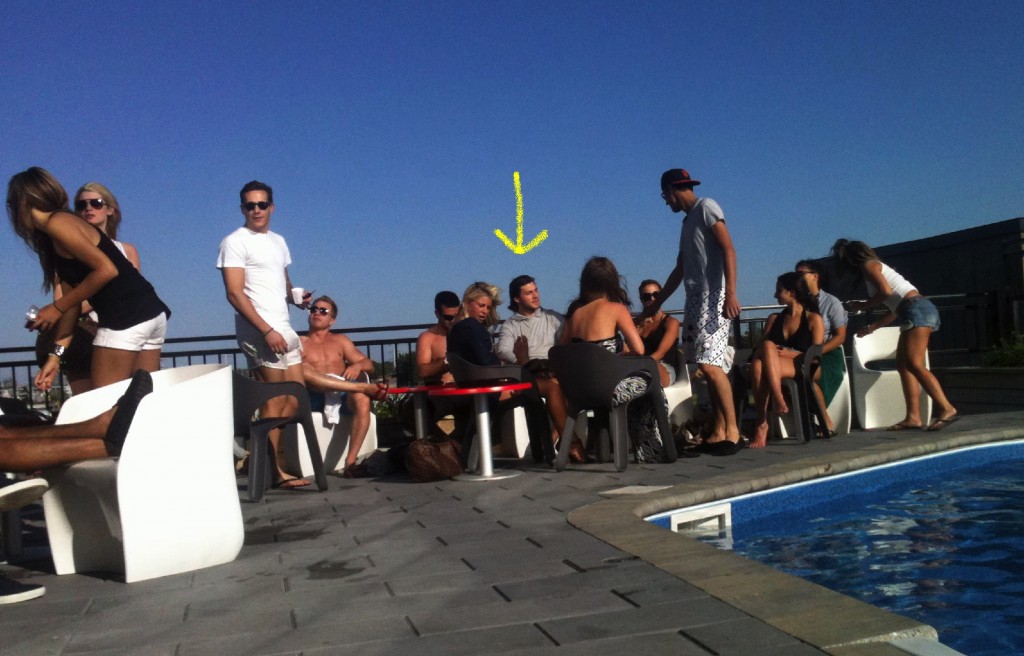 From the article:
On savait que ça se donnait fort sur les toits des «chalets urbains» de Montréal. Autant au Lowney qu'à l'Impérial, il ya toujours de la chicks qui se fait bronzer et parfois du skinny dipping de fin de soirée. Pas pour rien que le weekend du 20 juin dernier, le joueur des Penguins de Pittsburgh Kris Letang était sur la terrasse des Lofts Impérial avec une Catherine d'Occupation Double.
Google translated part of the article:
We knew it gave herself hard on the roofs of the "urban cottages" in Montreal. As far as the Imperial Lowney, there's always the chicks who is sunbathing and skinny dipping at times of late night. Not for nothing that the weekend of June 20, the player of the Pittsburgh Penguins Kris Letang was on the terrace of the Imperial Lofts with Catherine Occupation Double.