Pens defeat Panthers in home opener!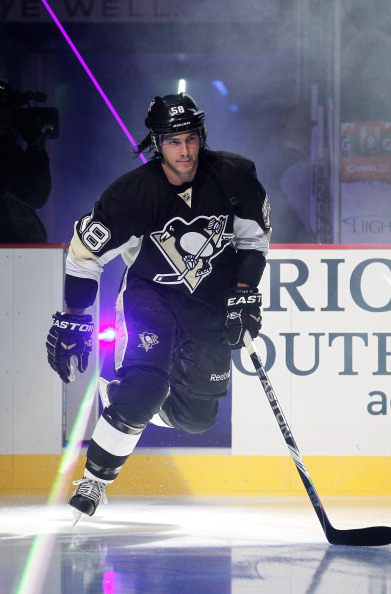 Final Score: Penguins 4, Panthers 2
PITTSBURGH (AP) – Matt Cooke is no Sidney Crosby.
At the moment, the Pittsburgh Penguins are hardly complaining.
The noted instigator scored his team-leading third goal of the season in a 4-2 win over the Florida Panthers on Tuesday night. Not bad for a player who has made more headlines for his suspension-inducing hits than his soft hands, though Cooke just laughed when told he is on pace for 61 goals.
"I've learned in the past that these things are streaky," Cooke said. "When you're playing with confidence and you feel good, you get your head up and you make some plays."
Pascal Dupuis, James Neal and Richard Park also scored the Penguins, who are off to their best start in 17 seasons despite playing without Crosby and Evgeni Malkin, who missed his second straight game with what coach Dan Bylsma called "soreness."
At the moment, the Penguins don't need their superstars.
 Go to RECAP to read the complete recap post!
I could not get the Versus interview with Kris prior to the game, I recorded it but the file got corrupted during the rendering process. I'm sorry to all those who wanted to see it, maybe it will pop up on Youtube.