The Adventures of Super Frenchie and Bubba the Super Dog!
Thank you to Pens fans @CanesPens58 and @scintillaient for Tweeting the epic title that resulted in the idea for this cover art!
It was a blast to make and definitely capped off my Halloween fun! The picture is from the Justice for Bubba's Facebook page, which you can "Like" here!
I hope you enjoy the cover and for more info about Bubba and Fur Kid Rescue please visit the following links: Justice for Bubba / Furkidrescue.org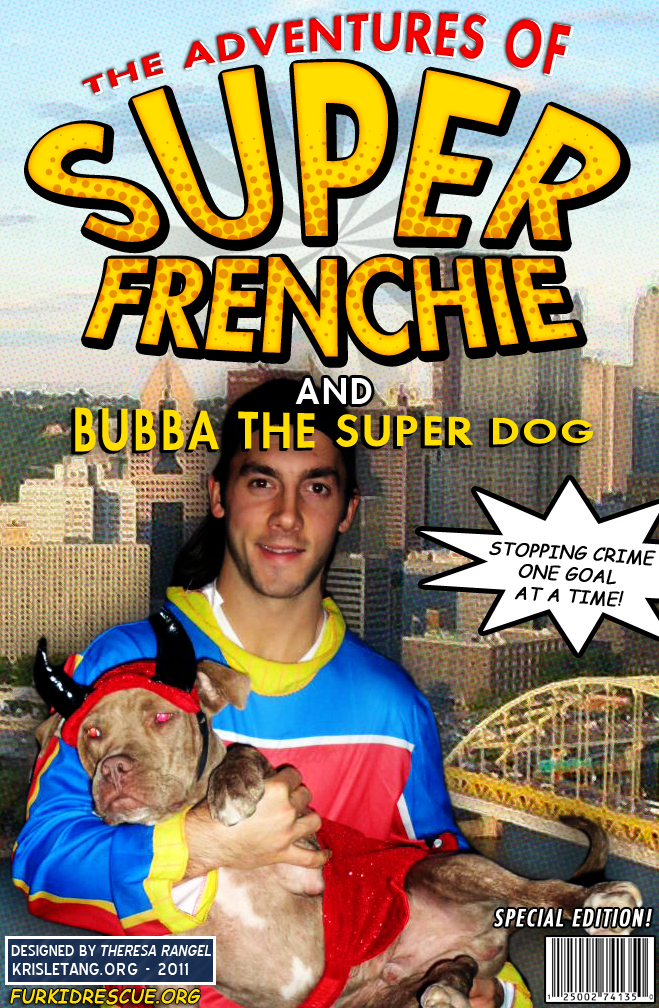 Kris' costume is really funny, even if many of us were a bit confused as to what he was for Halloween. Upon further inspection thanks to the internet and Twitter, Kris was Ernie from Sesame's Street classic friendship duo Bert and Ernie!