The 2012 All-Star Ballot is announced!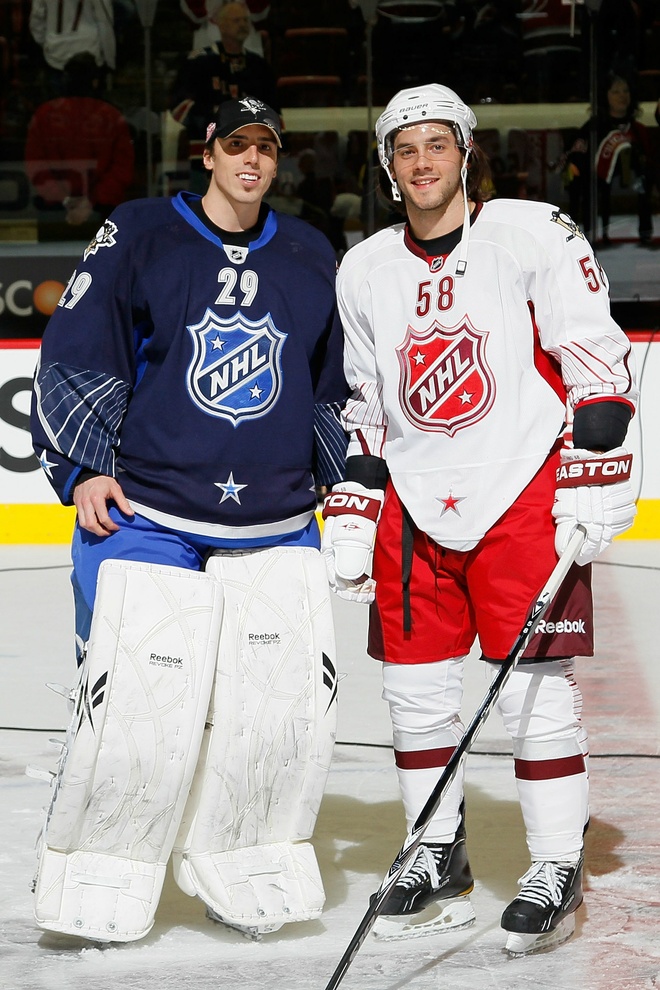 Kris and five teammates (James Neal, Sidney Crosby, Evgeni Malkin, Marc-Andre Fleury, and Jordan Staal) made the ballot for the 2012 NHL All-Star game! It is so great to see the Penguins well represented on the ballot, especially knowing that they can all make the team is even more exciting! The turnout last year in votes for Kris, Fleury, and Geno was so dominant that they were ranked in the top 6 in voting!
For more information:
Among the total 127 players on the ballot, Philadelphia Flyers forward Jaromir Jagr makes his first appearance to the fan voting platform since his campaign for the 2008 NHL All-Star festivities; the Ottawa Senators, the first-time hosts of the 2012 NHL All-Star Weekend, have five representatives; and the Anaheim Ducks, Boston Bruins, Chicago Blackhawks, Flyers and Penguins each have six players vying to be named first NHL All-Stars in the 2012 Tim Hortons NHL® All-Star Game on Sunday, Jan. 29. Polls open to hockey fans worldwide Nov. 14 online at NHL.com/vote and via mobile devices. Voting results will be posted to NHL.com every Tuesday, starting Nov. 22.