2009 Stanley Cup Champions – 3 Year Anniversary
On June 12, 2009, Kris and the Pittsburgh Penguins defeated the Detroit Red Wings and won the Stanley Cup ! To celebrate the 3 year anniversary, KrisLetang.org will take you back in time as you relive this great accomplishment and moment of Kris' career. In this post, there will be links to articles, pictures, and videos from that moment as well as the aftermath of celebration ! So sit back and enjoy this spectacular moment 🙂 !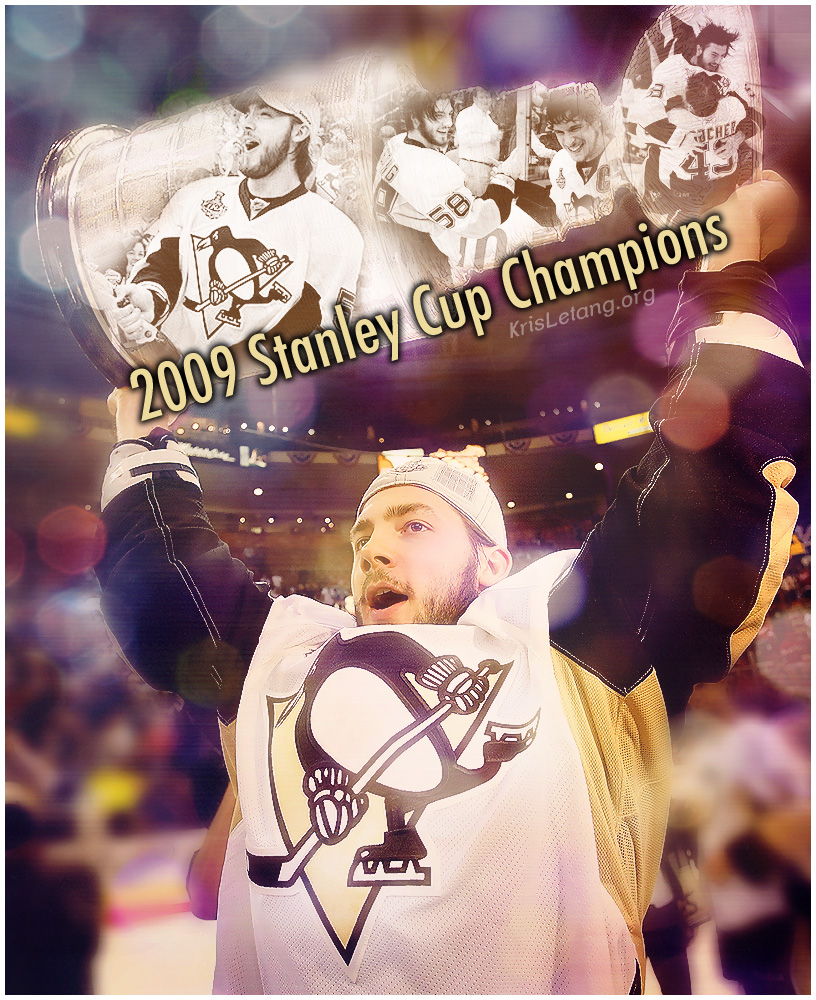 This is a huge update with lots of content, so it may take a while to load.
Pens Insider: Stanley Cup 2009 (6/12/12)
Celebrate the third anniversary of the Penguins winning the Stanley Cup in 2009 in this Behind the Scenes look at Game 7 against the Detroit Red Wings.

Articles:
Penguins and the 2009 Stanley Cup … A look back at a champion year
Pens' hard road leads to joyous destination – NHL.com
ESPN Summary  – Penguins vs. Red Wings
Click the image below to view the album at the KrisLetang.org Gallery!
Here are 3 of my favorite shots from that album:

Videos:
Cup Champion Interviews – Kris Letang

Kris Letang Stanley Cup Post Game Interview

The 2009 Stanley Cup Champion Pittsburgh Penguins Player Profiles

Pens vs Wings – Last Seconds Of Game 7 & Hand Shakes

Pittsburgh Penguins – 2009 Stanley Cup Champions – Skating With The Cup! (Part 1) 6-12-2009

Pittsburgh Penguins – 2009 Stanley Cup Champions – Skating With The Cup! (Part 2) 6-12-2009