Jonathan Chaimberg talks about training Kris and more in 25Stanley.com interview
Thank you to the dedicated Tanger fan that sent this in! It was a great interview with some insight into Kris' training and much more.
Rough translation from Google Translate, so I apologize if it's not totally accurate.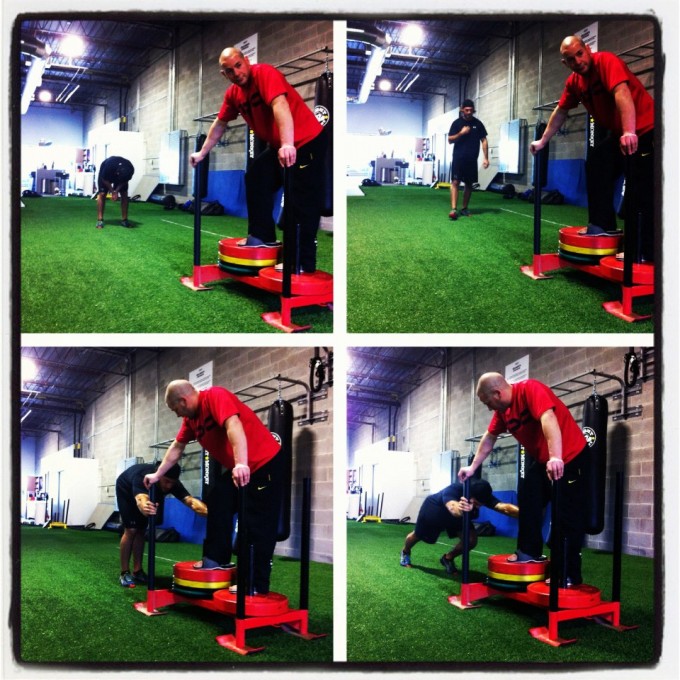 Some time ago, I visited the Adrenaline Performance Center to see how players like Kris Letang, Jakub Voracek, Benoit Pouliot, Jiri Hudler, Russel Martin, Jean Pascal and a ton of MMA guys like Rashad Evans and Georges St-Pierre. The property is very different from a regular gym. This is pretty special as atmosphere. The walls are plastered with slogans motivators, but they do not effect the coach Jonathan Chaimberg will handle kick some behind.
JT: To sir-madam everyone who plays me like a garage league with 10-15 pounds of beer around the waist, how difficult it is to monitor and embark on a fitness program Physical elite?
JC: It'll be difficult, but it is our mission to allow Joe Toulemonde to train like a professional athlete. We start people at a level slightly below the elite and tries to take it to another level. What is fun is that people can train and attend classes with the pros.
JT: What do you think of overweight Dustin Byfuglien? How do you think it will affect his play?
JC: It's one thing to let go, it is another to let go and not to train. It is certain that he eats a lot and drinks a lot. In addition, it is impossible that causes it took so much weight. Many athletes in the past took the season to relax, it was a holiday. Today's athletes like Sidney Crosby and Kris Letang are training hard during the summer to get better for next season. This is the new generation of athletes. It will be difficult for him, and every year it will become even more difficult to get in shape. Last summer, Byfuglien had risen to 290 pounds, I'm pretty sure he weighed 310 this summer. In addition, if there is a lockout … On the other hand, it is also important that the guys take a break and moderate their training.
JT: Which athlete pushes the most?
Kris Letang. It is one of the most powerful athletes I trained. It can compete (and beat) against anyone in the league. I saw PK Subban … Kris to train in a gym against PK, Subban Letang completely destroyed.
JT: What do you think of the plan steak PK Subban?
JC: I think everyone is different. The important thing is that he is comfortable with his regime. I'm not crazy about eating a ton of red meat, because it is more difficult to digest. I prefer guys eat balanced, organic, vary with vegetables, fruits, fish, chicken. For red meat, I think it is better to eat deer, elk, bison, it is less fatty.
JT: Who is the athlete you have to grow the most? Pouliot?
JC: You know what, in fact, Pouliot had its best summer training. It is made so strong. Last year in training camp, while testing my guys dominated. Benoit Pouliot is in fact the best jumper Bruins. He jumps really high. Jakub Voracek is the 2nd best jumper Flyers after Wayne Simmonds. Ben jumps so high, it's crazy!
JT: Do you see a correlation between the training and injuries during summer season? Or injuries are just something that happens?
News: 100% that your off-season training is directly connected to your game on the ice. For example, Kris Letang, the only games he missed were due to his concussion. I can not really cause a brain. Pouliot has missed games due to illness for. Voracek has played 78 games. It is ultra important the summer training.
JT: Who inspires you to create you your workout routines?
JC: I take different things here and there, but I really respect Mike Boyle . He was at Boston University. He is now the Boston Red Sox.
In short, the Adrenaline Performance Center Jonathan Chaimberg is located near the Decarie Montreal. It really is for everyone who wants to train like a pro. Evidence, even Catherine Laflamme, blonde pregnant Kris Letang, will turn to regularly.