Bruins shutout Pens in Game 1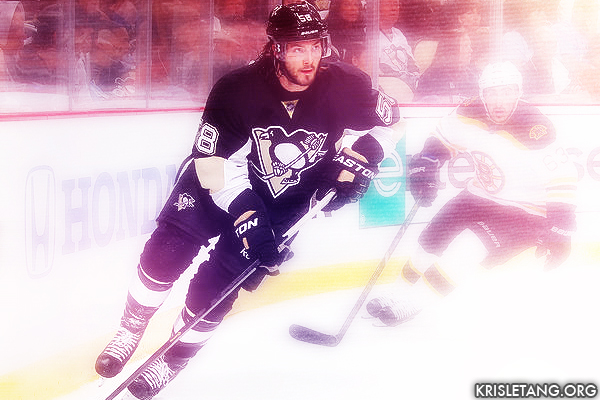 PITTSBURGH — In a series filled with stars, Boston Bruins center David Krejci shined brightest during Game 1 of the Eastern Conference Final.
Dwarfed in attention by the shining lights in the Pittsburgh Penguins' lineup as well as the high profiles of a few of his own teammates, Krejci provided another compelling argument to be included among the game's elite talents, scoring Boston's first two goals Saturday in a shocking 3-0 victory against the Pittsburgh Penguins at Consol Energy Center.
Krejci now has a Stanley Cup Playoff-best 19 points; his seven goals are tied for second behind the eight by Patrick Sharp of the Chicago Blackhawks. Pittsburgh's Sidney Crosby and Pascal Dupuis also have seven goals.
Krejci has 45 points in his past 45 playoff games.
Nathan Horton, who assisted on both of Krejci's goals, scored the third and Tuukka Rask made 29 saves for his first playoff shutout as the Bruins seized home-ice advantage in this best-of-7 series. Game 2 is here Monday night (8 p.m. ET, NBCSN, CBC, RDS).
Krejci has largely flown under the radar for much of his NHL career. His performance this spring is threatening to change that.
"They should, he's leading the playoffs in scoring," Boston defenseman Dennis Seidenberg told NHL.com when asked if people have taken notice of Krejci. "He's been doing it for a while now. I don't want to say 'under the radar' because he has been performing unbelievably over the past few years, But he just does it in a quiet style, I guess." >> Continue Reading <<
Media Links:
Box Score
Videos
Game Gallery
Game Highlights (06.01.13
Post Game: David Krejci (06.01….
Geico Coach's Corner: Post Game…
Post Game: Jarome Iginla (06.01…
Post Game: Sidney Crosby
Bruins take game 1
Rask silences Penguins in Game 1 win for Bruins
Read more: here
Penguins Notebook: Jokinen tries to find new insights on Rask
Read more: here
Frustrations get the best of Penguins
Read more: here
Rask stymies Penguins' high-powered offense, but gets some breaks, too
Read more: here
Photos