Penguins fall to the Sabres in shootout : 2-1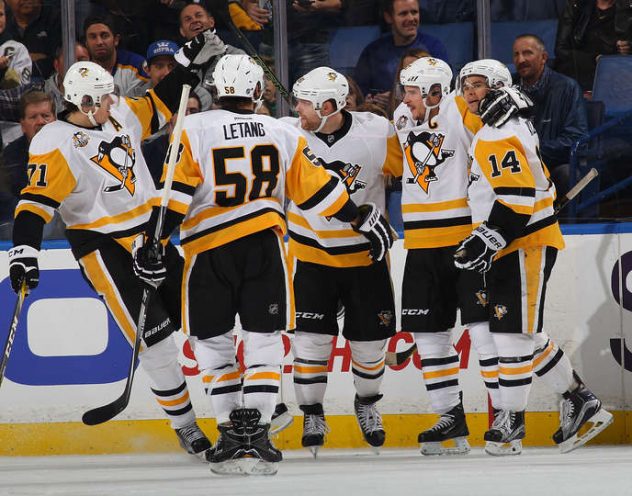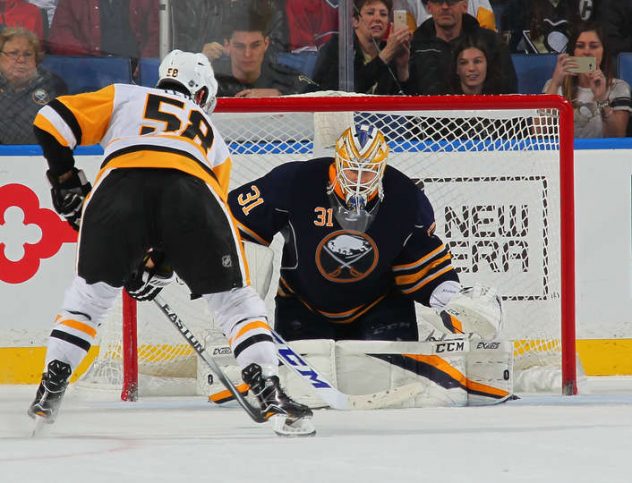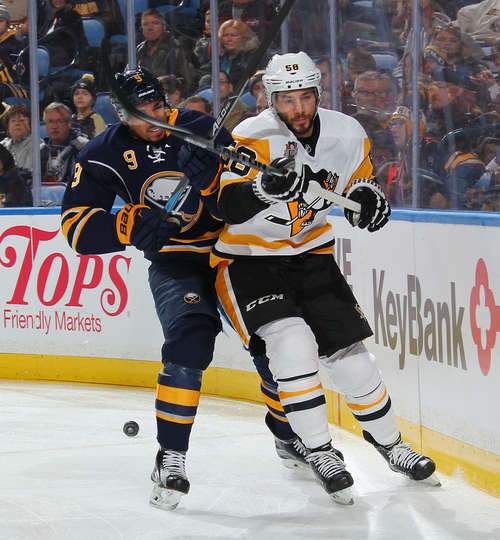 In a game that wasn't exciting, with both teams having 1 goal each in regulation and neither team winning in overtime, the Penguins and Sabres went to a shoot out. The Sabres won the shoot out 2-1 taking the win.
Snap Shots: Sabres 2, Penguins 1 (SO)
* Marc-Andre Fleury was an absolute treat to watch during the overtime period and the shootout. Both teams had their chances, but I thought Buffalo had more of them and he was vintage 'Flower' by stopping them in athletic, dazzling fashion. The 3-on-3 format is especially difficult for goaltenders, but Fleury made it look easy. 

* Fleury was strong during regulation as well. The only puck that found its way past him was the result of a perfect tip in an otherwise-strong first period for the Pens. He was particularly good on the penalty kill, as the Pens found themselves on a lot of those tonight (four total). The Sabres did a good job of creating scrums around the net, and he did a good job of weathering those storms.
A short Sunday game recap for you all:
Game Media:
Recap
Team Stats
Game Gallery