Kris Letang – Stanley Cup Final – News Wrap Post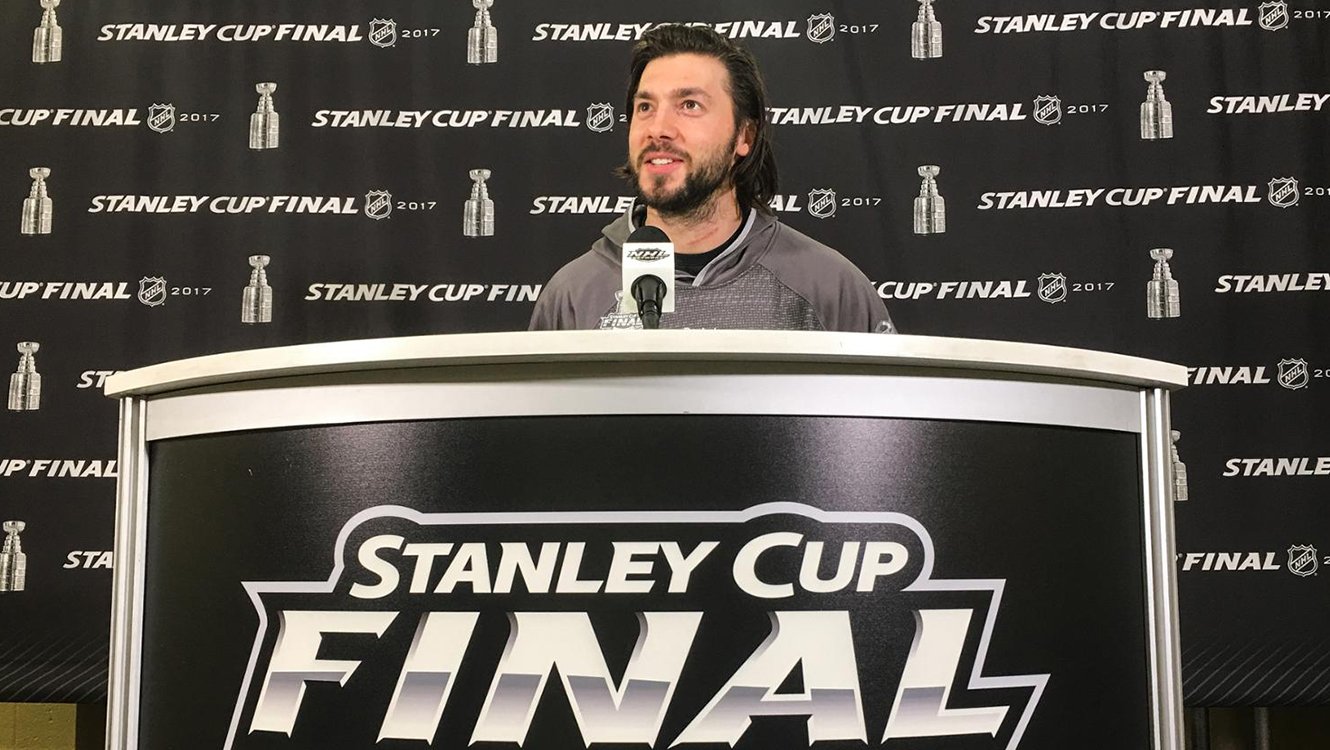 Kris Letang spoke to the media yesterday, giving updates on his rehab progress from the neck surgery, thoughts on the current playoff run, and cheering for this teammates from the sidelines.
Great articles and video interviews below!
I'm so happy to see Kris progressing and doing better 🙂 !
Letang still playing important role for Pens
"I'm really proud," Letang said. "I think a month and a half ago I was sitting here and I was really convinced that the team could go all the way and win it again because when you have a leader like Sid, you have Geno, the core group, they're just unbelievable players. They care for each other. When you have those types of guys on your team, you know we have a chance."

---

"He's been really supportive," Crosby said. "I'm sure it's not easy for him watching, but it's been great to have him around and around the guys. You can see his spirits are high. He feels good, so that is the best thing we can see."
Letang had trouble watching Stanley Cup opener
If the Pittsburgh Penguins found parts of Game 1 of the Stanley Cup Final against the Nashville Predators difficult to navigate, and if their fans found it hard to watch at times, perhaps they should all be grateful they were not sitting with Kris Letang.
"I think when I'm sitting in the (press) box up there, the people sitting next to me don't really like me," the injured Penguins defenseman said with a grin Tuesday, the first time he has spoken publicly since he had season-ending surgery the second week of April for a herniated disc in his neck.
"I'm screaming. I don't work the best way by watching."
Letang, 30, Pittsburgh's top defenseman, is a smooth-skating, two-way blue-liner who plays big minutes and whose puck-moving skills help with breakouts and production — despite several injury and illness setbacks, he is approaching 300 assists and 400 points in his career.
Letang also has 18 goals, 68 points in 116 career playoff games.
Off Day Interview 5/30

.@Letang_58 on how he's trying to help his teammates while recovering from surgery #Pens pic.twitter.com/Zbp4F6JXfM

— WPXI Chase Williams (@chasepwilliams) May 30, 2017