Kris Letang reaches new milestone; Penguins beat the Islanders 3-2 in OT
Saturday's game was a division match up as the Penguins faced the Islanders. It was a close game, a tied game for regulation! Sidney Crosby with the help from Kris scored the game winning goal in over time.
The assist on Sid's goal, was Kris' 333 career assist and 425th career point. With the assist milestone, Kris surpasses Paul Coffey for most by a defenseman in Penguins franchise history!
What a great achievement – congrats Kris!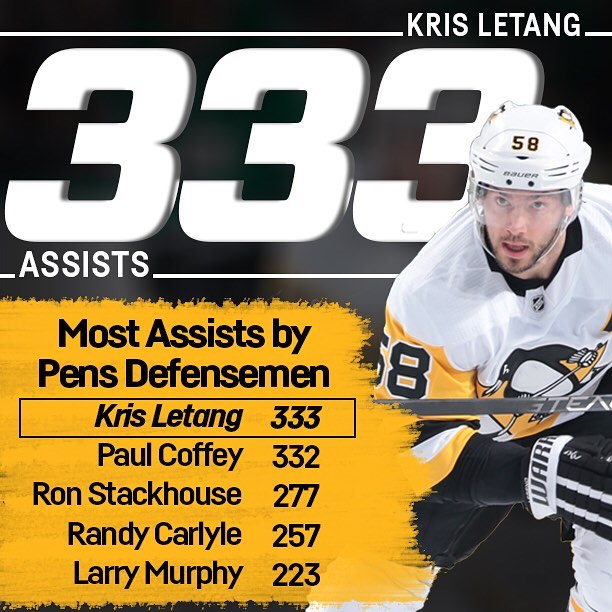 Game Media:
Recap
Team Stats
Infographic
Snap Shots
Game Gallery