Kris Letang has fun with kids at PlayworksPA event!
Yesterday Kris had a fun time with kids playing tag and recess at an event organized by The Playworks organization! The goal of Playworks is to create a safe place where all kids feel they belong and have fun! Edgar Snyder & Assoc law firm also participated at the event too!
In September Kris and Edgar Snyder played dek hockey with local Boys & Girls club! – Click here to read more about it.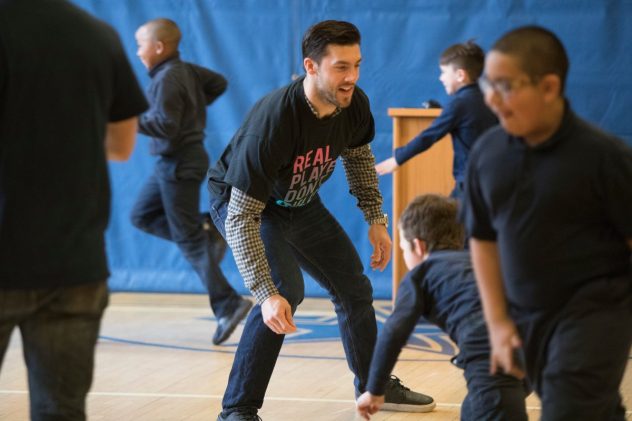 Kris and Edgar Snyder of Edgar Snyder & Assoc law firm visited the Pittsburgh Allegheny 5-5 school in the North Side. Kris and Edgar took time to talk to the students about sports, advocating against bullying, and living an healthy, active lifestyle. Games were played with the students, check out the photos in the post – everyone looked like they had such fun time! At the end of the event, a ceremony followed, where a $11,000 check was presented to Playworks Pennsylvania. (source – Pens Initiative)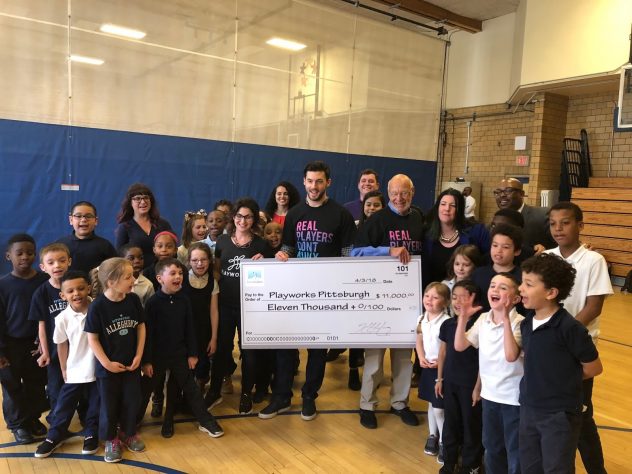 It is always a joy to see Kris be supportive of local Pittsburgh organizations and charities. The children at this event were not only enriched by meeting Kris, a 3 time Stanley Cup champion but also receiving positive advice from him. Especially, since Kris is a professional athlete that has put in a lot of hard work and accomplished many accolades.
Booty bumps after a fun game of RoShamBo tag with @Letang_58 and @edgarsnyder pic.twitter.com/cqEq1qUZ5e

— Playworks PA (@PlayworksPA) April 3, 2018