Penguins lose 5-1 in Game 2 against the Flyers, Series tied 1-1
The final score for game 2 was 5-1 Flyers. Kris was injured on his hand by a hit from Claude Giroux. He left the second period, but returned to the bench towards the end and played the 3rd period.
– From Snap Shots :
* There was a scary play in the second period when Claude Giroux collided with Letang on a questionable play that Crosby felt was a high hit. The defenseman got up sprinted down the runway to the locker room. Thankfully, he was able to return for the third and play the rest of the game.
Puck (un)luck to blame in Pens' Game 2 loss
Series tied 1-1
Game 3 will be in Philadelphia on April 15th at 3 PM EST'
Game Media:
Recap
Team Stats
Snap Shots
Game Gallery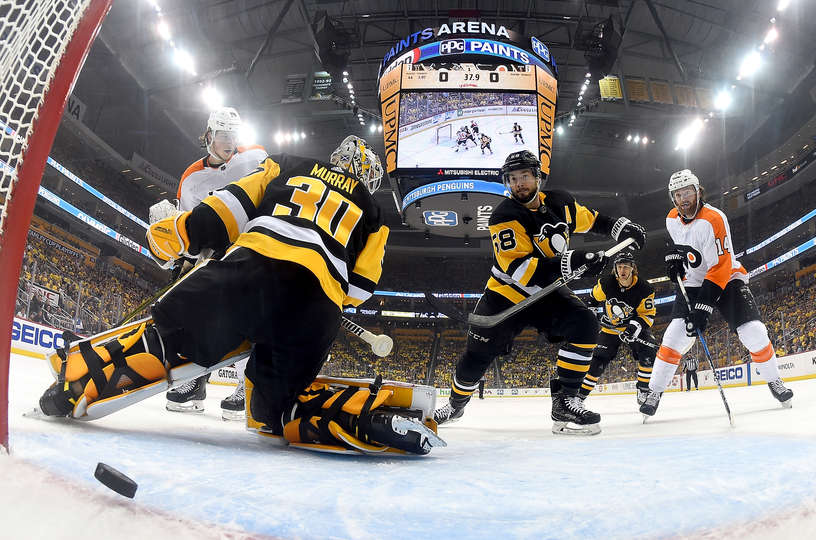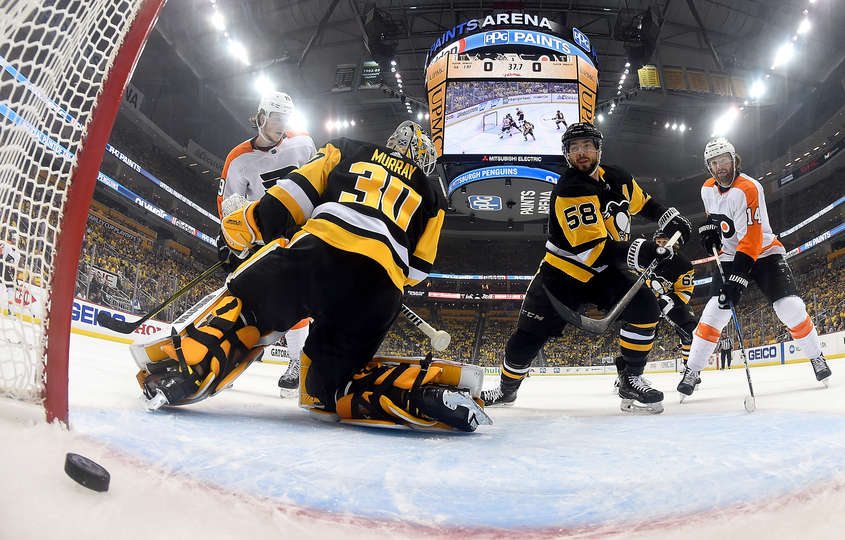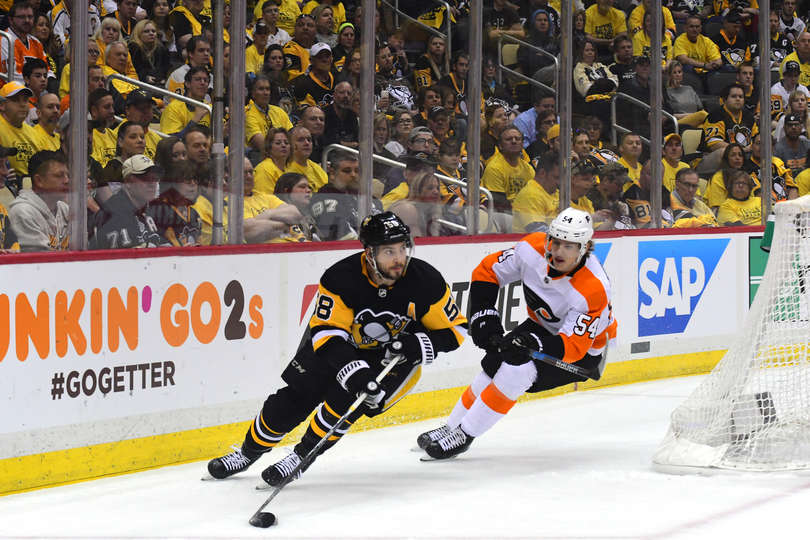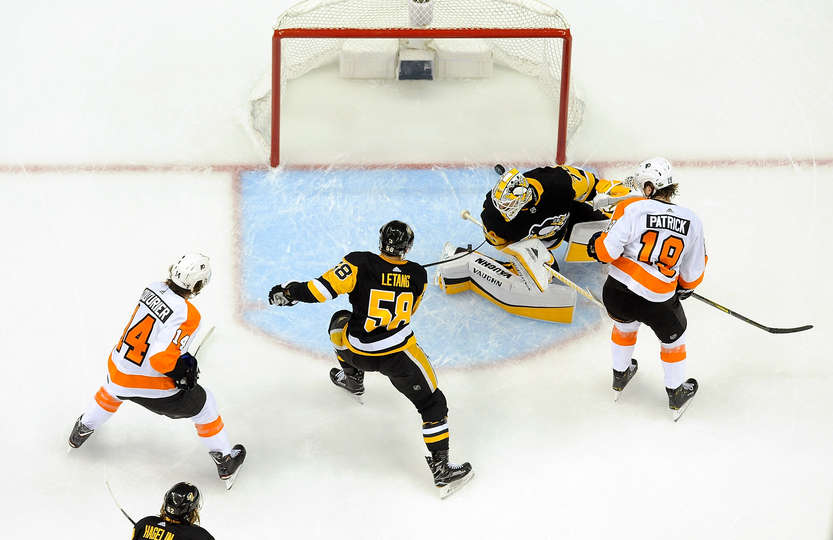 Videos:
Post Game Interview