Kris Letang plays in his 700th game! Penguins fall to the Sabres 5-4 in OT
The Penguins had a steady stream of goals in the 1st and 2nd to match the Sabres who scored in the 3rd to tie the game, 4-4. Jack Eichel scored the game winning goal in overtime.
It was a milestone night for Kris, as it was his 700th NHL game! Congrats to Kris on this achievement.
Check out the graphic we made for it: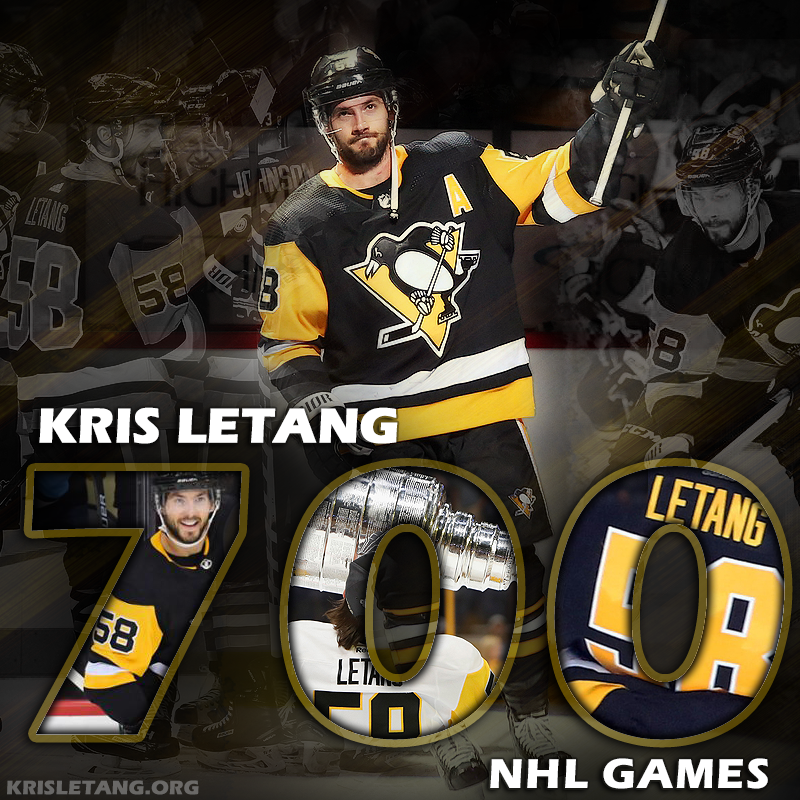 Game Media:
Game Recap
Team Stats
Snap Shots