Meet Kris Letang ! – Some appearances this week!
Kris and a few of his teammates will be doing two appearances this week!
First up is the Tom Clark Chevrolet signing: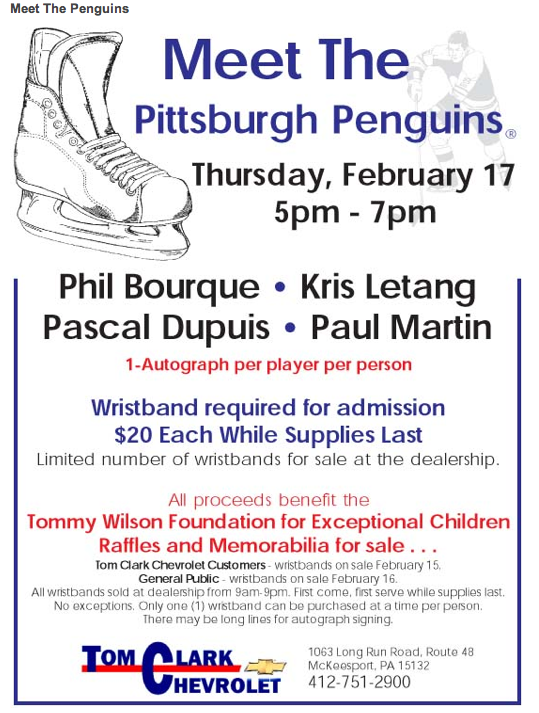 2nd Appearance is at the Century III mall:
Win Autographed Jerseys by Pittsburgh Pengun Hockey Stars and support the troops Friday, February 18th at 1st and Goal Sports, Century III Mall.  Max Talbot, Brooks Orpick, Aaron Asham and Kris Letang will be there from 6 p.m. – 8 p.m. signing autographs.  Make a donation to OTA and you get a chance to win a jersey autographed by one of the players!  Get 1 chance for a $1.00 donation, 6 chances for $5 and 13 chances for $10!  Donations can be made at 1st and Goal Sports.