Win a Penguins' Autograph T-shirt !
A good friend of mine, Kim is part of the team behind this raffle to benefit the American Cancer Society.  Kris Letang, teammates, and former Penguins' players signed this tshirt! All the information for the raffle can be found in the image below.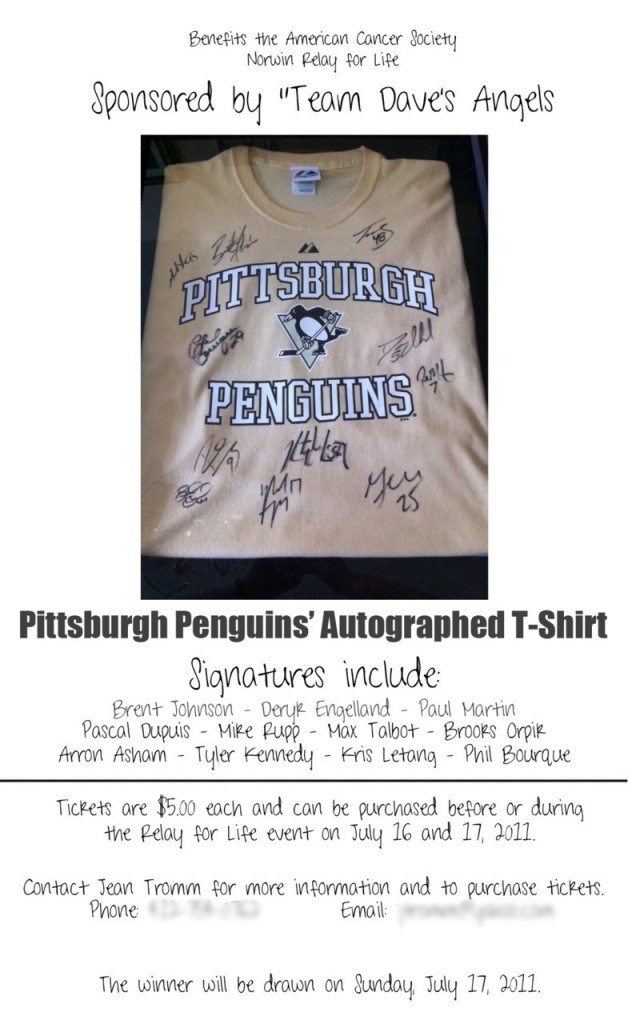 *Payment for tickets must be by cash or check in postal mail.
For more information, please contact Kim, via ktromm1@gmail.com
Thank you!