Pens win! 6-3 against the Avalanches!
Good morning! The Pens won last night 6-3 against the Avalanches! Yes, there is a Tanger goal and 2 assists somewhere in that mix! I am very proud of the Penguins for coming back from that deficit to score 4 goals and win the game!
Here is the game wrap!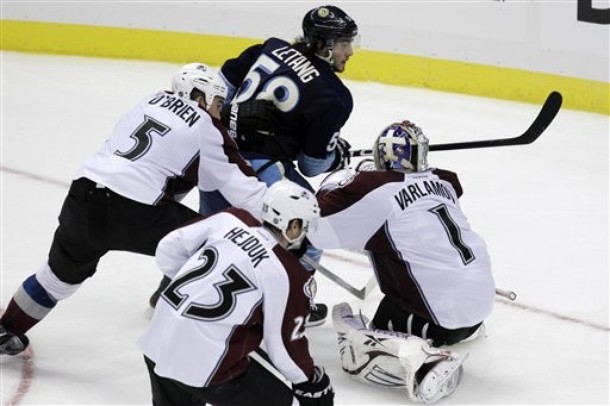 PITTSBURGH (AP) – The Pittsburgh Penguins aren't used to getting pushed around.
Turns out, they don't like it.
After letting the youthful Colorado Avalanche outplay them for 30 minutes on Tuesday night, the Penguins decided they had seen enough and erupted for five unanswered goals in a 6-3 victory.
"We were fortunate," coach Dan Bylsma said. "We didn't play well for 30 minutes, 25 minutes and we were able to rally and come back."
James Neal, as he has done all season, led the way, notching a goal and two assists to extend his streak at home. Neal has at least one goal in each of the Penguins eight games in Pittsburgh.
"I'm just going to let it happen," Neal said with a laugh. "I don't want to talk about it."
Neither do the Avalanche, who let an early 3-1 lead slip away while falling to an Eastern Conference opponent for the first time this season.
"It was one of those things where every time we felt like we were going to get some momentum back we didn't get the bounce we needed or the call we needed," Colorado's Matt Duchene said, "and it went back the other way and they scored."
And scored. And scored. – Continue reading 
• Video Highlights
• News
• Photo Gallery 
• Endgame 
• Boxscore 
• Game Blog