Penguins fall to the Flygers 4-3 in OT
What a great game – despite the loss for the Penguins. Kris had 2 points this game, 1 for an assist on the 3rd period James Neal goal and the 2nd point coming from is own goal towards the end of the 3rd period. Pens lost in OT with the Mark Streit goal. Teammate James Neal had a 3 points and was the 3rd star of the game with 1 goal and 2 assists. Another exciting game note, Coach Dan Bylsma coached his 400th career NHL game on Saturday; his overall record is 252-118-30.
Postgame quote from Kris: "At the end of the day, I want to win. It doesn't matter if I feel good comfortable or not I think the most important is to win."
Next Game: 4/13/2014 against the Senators in Pittsburgh at 7:30 PM EST – Last game of the regular season!
Pictures: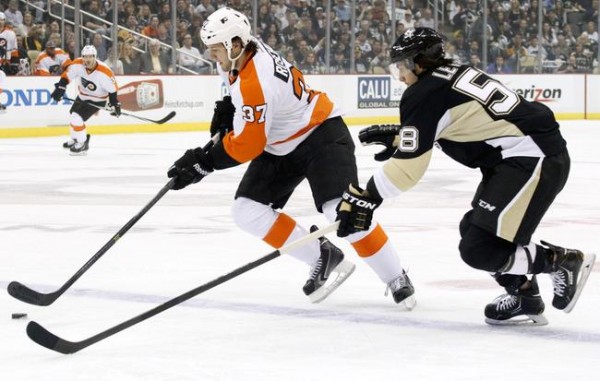 More media and photos after the jump!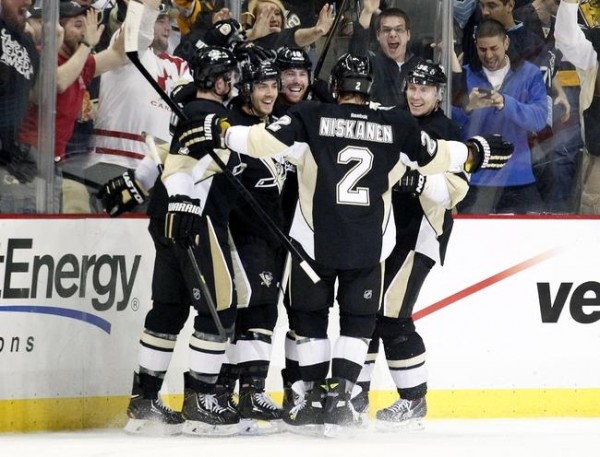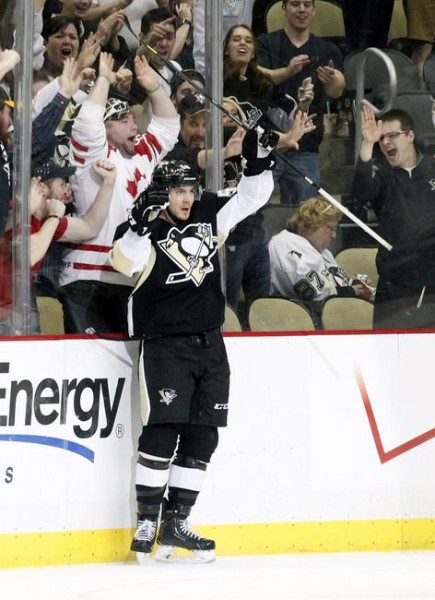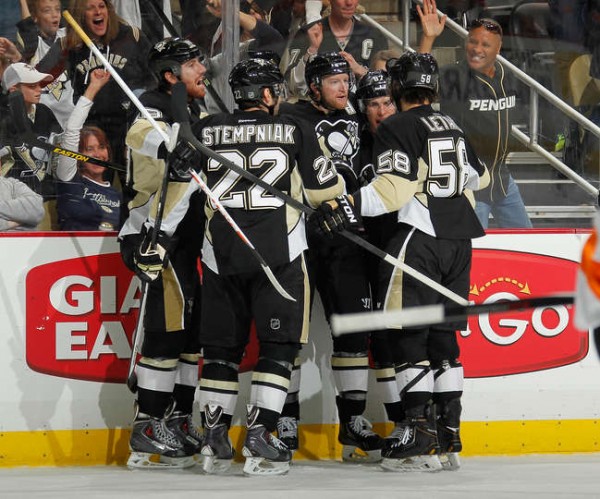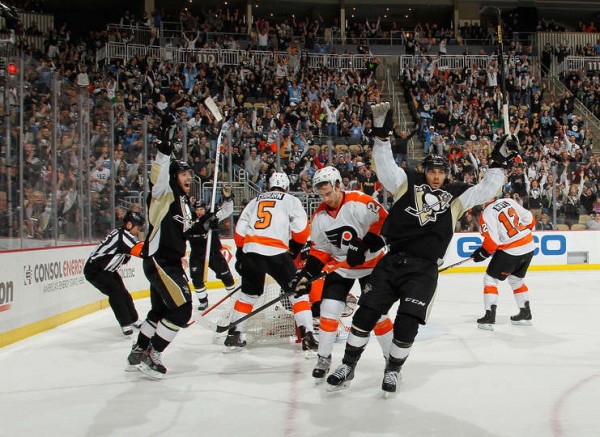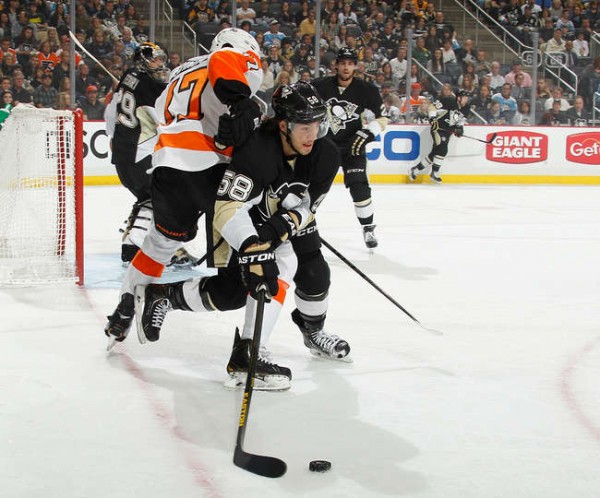 Game Media:
End Game
Recap
Box Score
Game Gallery
Videos
Geico Coach's Corner
Post Game: Sidney Crosby
Post Game: Kris Letang
Post Game: James Neal
Kris' 3rd period goal:

Post Game Interview: