Locker Clean Out Day – Kris Letang speaks with the media !
Yesterday was the Pens locker clean out day and the last media availability. Kris spoke to the media about how he felt, the results from series, and on being eliminated. I recommend watching the video below, Kris puts a lot of pressure on himself to be the best player for his team. He admitted his mistakes during the series and is motivated to get better and improve his game for next season. Kris is a fantastic player and asset to the Penguins – if you watch his teammates and Coach Sullivan's interviews from that day, they have nothing but high praise for their defenseman.
KrisLetang.org is officially on summer schedule, the site will under housekeeping updates and they'll be special themed social media events – so follow or like us on Twitter and Facebook to stay up-to-date !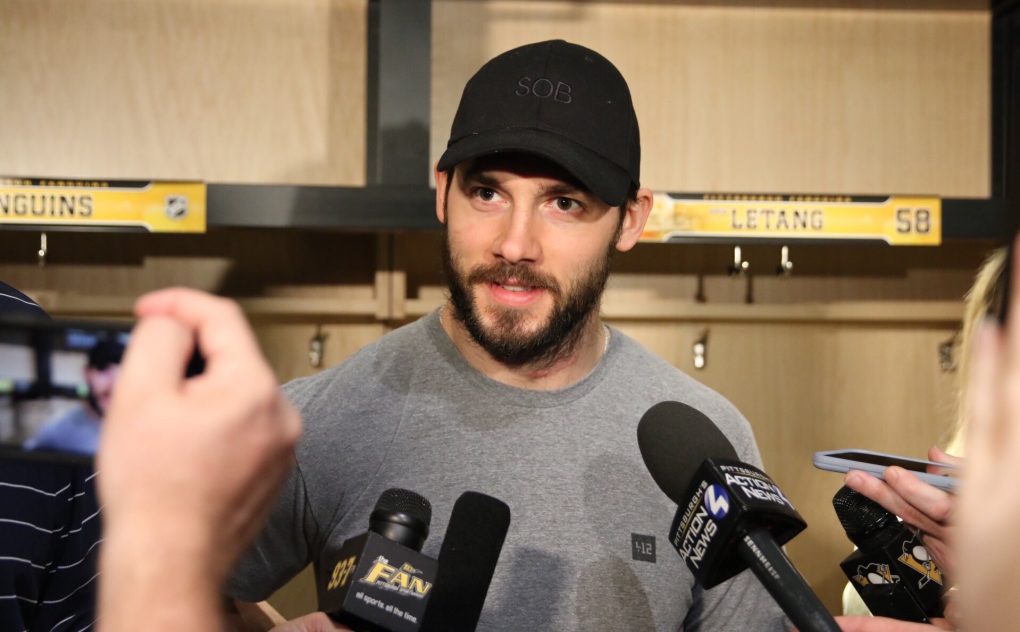 Check out KrisLetang.org Twitter where I retweeted the quotes from interviews!
Crosby on Letang: There's no doubt in my mind we can rely and depend on him.

— Shelly Anderson (@_ShellyAnderson) May 9, 2018
Media:
Pens discuss injuries
State of the Union
* As Sullivan always says, it's hard to win in this league and there's such a fine line between winning and losing. That was reinforced for the Penguins in this series, which they reiterated today. They've been replaying the series in their minds and for them, it comes down to a few key plays being the difference. They're especially upset about losing Game 5 in Washington, with Schultz calling that a game "we should've had," and Kris Letang saying he can't stop thinking about the mistake he made at the end that cost it for them. – Inside Scoop: Locker Cleanout Day
Kris Letang's Clean Out Day Interview (Video)