Kris Letang at the 2019 All Star Weekend – Recap Post (Videos and Photos) !
Kris Letang attended his 5th All Star Game weekend in San Jose, representing the Pittsburgh Penguins. He participated in the Accuracy shooting competition, along side former teammate and friend Marc-Andre Fleury! Kris' son Alex was on the bench during the event enjoying all the great skills – check out the pictures below, it was adorable.
Yesterday, Kris played for the Metro division in the All Star Game. In the final, Kris had 1 goal and 2 assists ! He and Sidney Crosby helped the Metro division beat the Central to win the All Star Game. Full Game Recap
A great quote from Inside Scoop recap (read full article here) :
And Kris Letang – who was also brilliant all night, chipping in five points (2G-3A) of his own – pointed out that Crosby probably could've finished with even more points.

"Maybe he's still sick. He could've had like, 10 goals tonight," Letang said with a laugh. "I don't know. But that's how special he is."
Quote and recap from the Skills competition, from Inside Scoop (read full article here) :
* With Sidney Crosby missing the NHL All-Star Skills due to illness, Kris Letang thought he would replace his teammate in the Accuracy Shooting event and maybe earn some bragging rights.

"I thought I could replace him and maybe beat him at his own competition, I guess. I don't know," Letang said with a laugh.
Media –
Photos: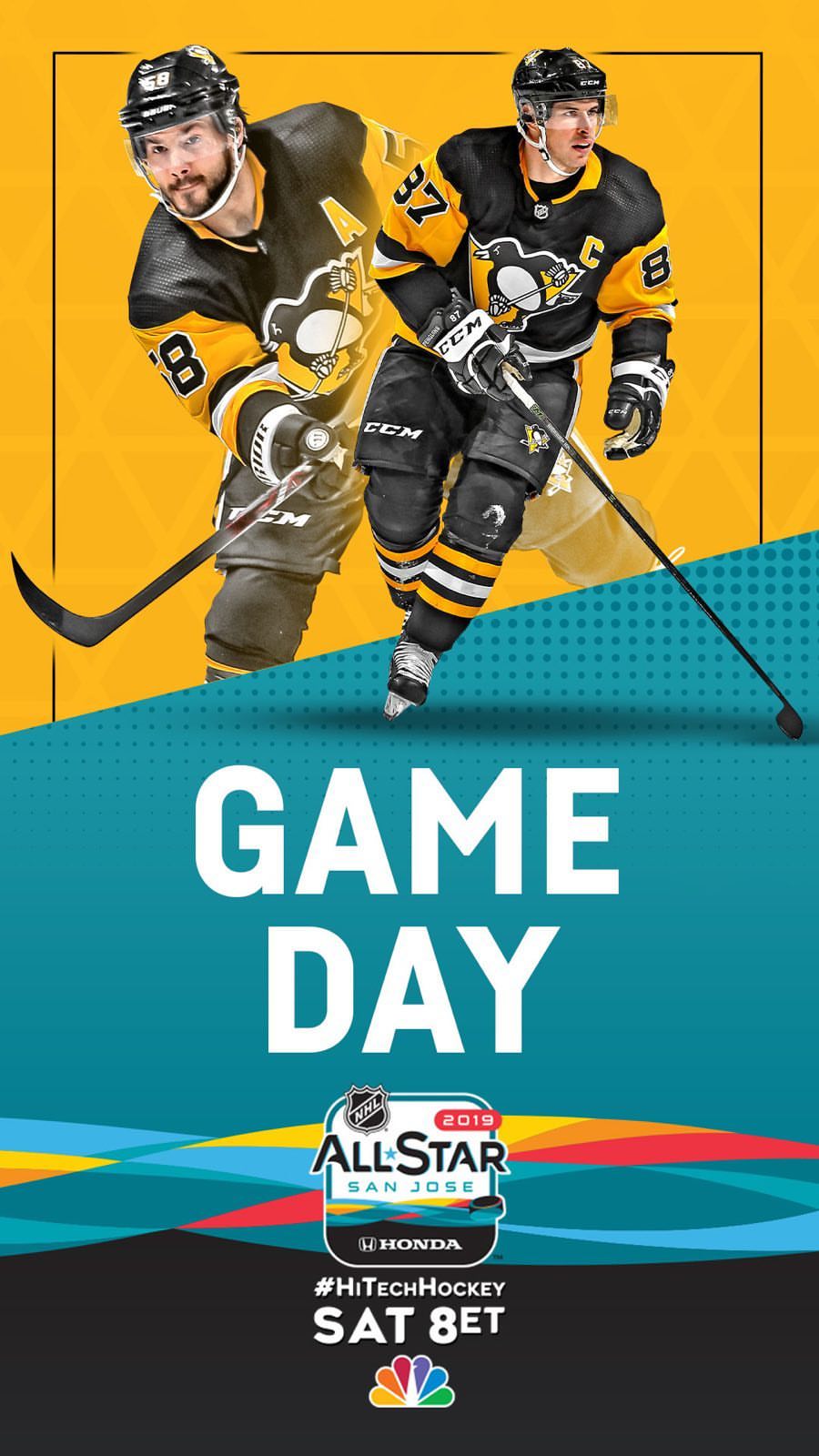 Video:

Kris Letang speaks to the media before the Skills competition

Post Game – Skills Competition Interview

All Star weekend Day 1

Backhand goal

Quick Wrister goal

All Star Game Post Game Interview