Kris Letang speaks with media on Pens' locker clean out day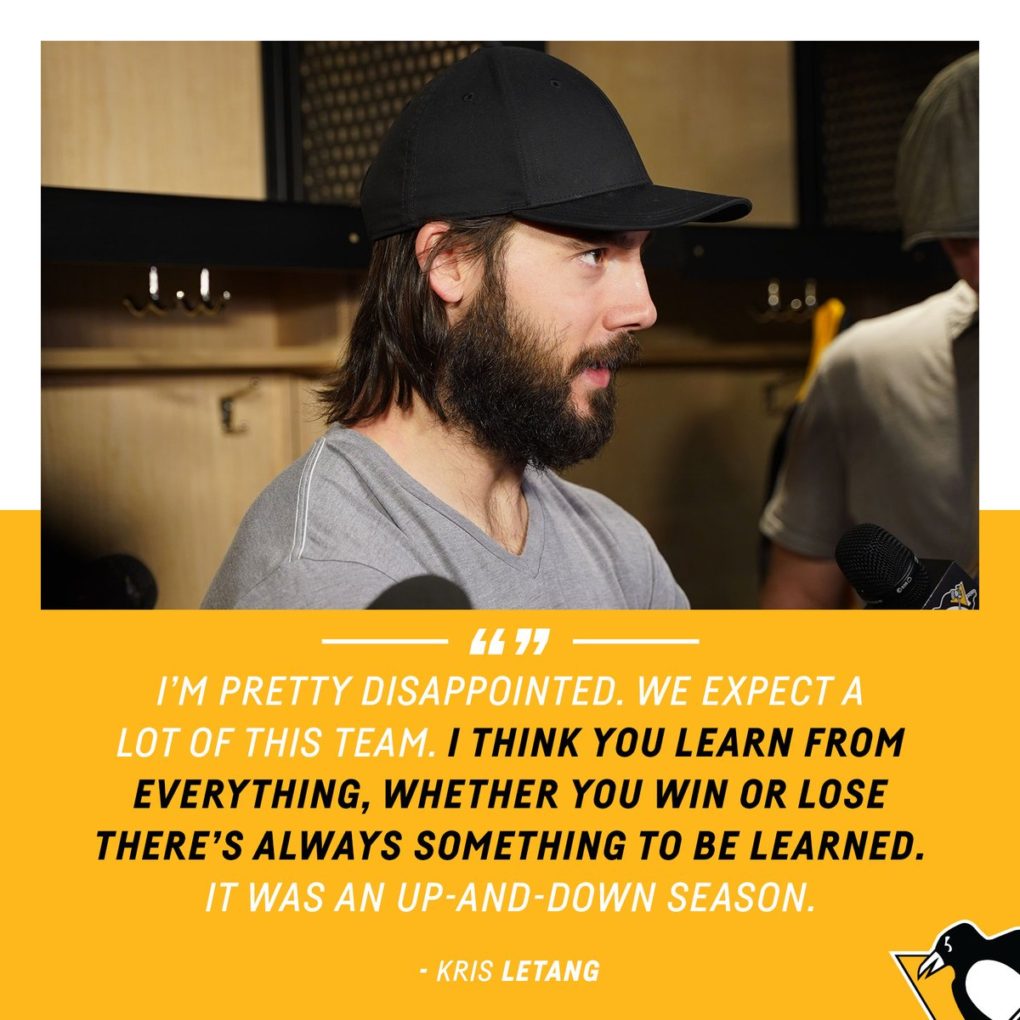 Before heading into the off season and summer, Kris and the Penguins spoke with the media during the Penguins locker clean out day and last media availability of the season. Below are articles and video interviews of Kris from that day.
* LETANG TAKES OWNERSHIP
Letang has taken a lot of criticism for some of his decision-making in the series, and he took ownership for that when talking with reporters Thursday. 
"Sometimes I make mistakes. I wish I could take those back," he said. "At the end of the day I wish I could have done something else at different times."
And at the end of the day, as Sullivan said, they win as a team and lose as a team. And this summer, Letang said he is going to evaluate how he can be better as an individual to help the team win.
"I'm going to go back and try to improve my game by training and getting better in certain areas," he said. "That's how I approach every summer. Try to fix little things."
Inside Scoop: Locker Cleanout Day 2019 – Penguins
Defiant Kris Letang won't 'change the type of game I play' – Post-Gazette
Penguins' Kris Letang defiant in saying changing his game 'is not the answer' – Pittsburgh Tribune
Kris Letang discusses the just-completed Penguins season pic.twitter.com/RbT62ExhPK

— Chris Adamski (@C_AdamskiTrib) April 18, 2019