Penguins reveal new diagonal Pittsburgh Reverse Retro Jersey!
The Pittsburgh Penguins announced the reveal of their reverse retro jersey for the 2020-21 season! This new alternate jersey will have the diagonal 'Pittsburgh" text on the center of the chest, a reverse call back to the black jerseys that debuted in the 1996-97.
I can't wait to see Kris and his teammates represent the city of Pittsburgh in these beautiful, retro jerseys! (For More info NHL Announces Pittsburgh's Reverse Retro Jerseys for 2020.21 )
Pre-order yours now at PensGear.com!
Dusting off a classic. Diagonal Pittsburgh is back! pic.twitter.com/8mn0RvK4Be

— Kristopher Letang (@Letang_58) November 16, 2020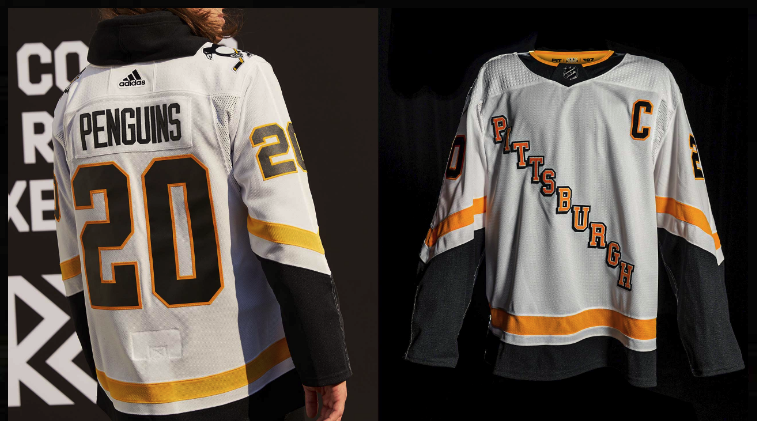 From Adidas: The adidas Reverse Retro jerseys mark the first time that all 31 teams will participate in a League-wide alternate jersey program. adidas worked closely with the NHL and each team to design a Reverse Retro jersey representing unique and historical moments in each club's history, while refreshing the color and design combination for an all-new presentation.