Congratulations to Kris and Catherine on their engagement!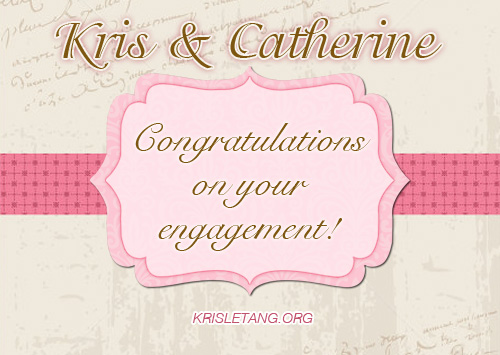 25Stanley.com broke the news today that Kris and Catherine are engaged. I've translated the story with Google translator (I apologize if it's not totally correct) and copied it here.
While many rumors have circulated about transactions Kris Letang in the last days, the Penguins player had another concern. In love. The latter was on vacation in Hawaii with his girlfriend (and mother of her little boy) Catherine Laflamme. What's better than being in Hawaii to ask his girlfriend to marry him, is not it? This is what Kris Letang did. He fiance Catherine Laflamme this weekend. You all know that the 25stanley is a big fan of Mr. and Mrs. Future Letang, then you know the opportunity to give their congratulations!

PS Note that Catherine Laflamme gave birth in November. Say it did not take long to recover its shape beach!