Happy Birthday Kris!
Today is Kris' 24th birthday !
Happy Birthday Kris! I hope you have a great one and many more to come .
It is also Easter, so for all the visitors and fans who celebrate, I am wishing you a Happy Easter! Hope you have a great day with your families!
There are some festivities I will post through out the day!
First up, here is a desktop wallpaper (1280×1024) in honor of Kris' birthday 😀 I hope you enjoy it!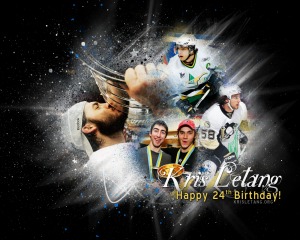 I will post a mega entry with pictures and videos later today..well sometime in the morning!