KrisLetang.org is on GettyImages!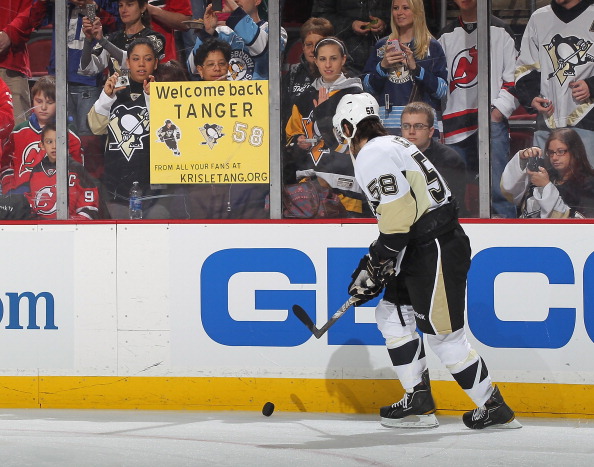 I was doing my regular check for game photos of Kris to add to the gallery and as I was scrolling there was one picture that caught my eye. Something about it was very familiar and after I clicked the thumbnail to get a bigger version I realized that I was in the photo!
That's my mom and I along with big yellow Tanger sign! That photo was taken at the Pens/Devils game a few weeks ago and is now on GettyImages for immortalized on the internet. My mom thinks it's really cool and I'm still in shock over the whole thing. I'm a proud Kris Letang fan representing Kris Letang.org and this is another great experience for me 😀 !