Happy 25th Birthday Kris!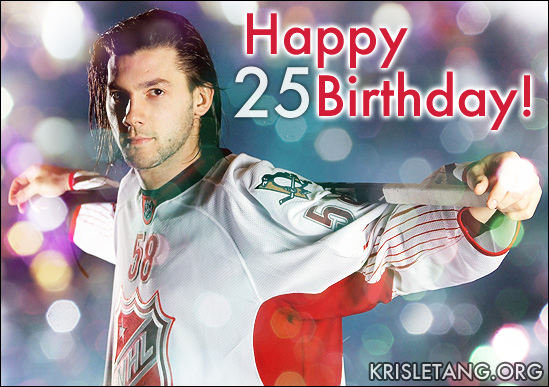 From Megan and I, for KrisLetang.org, we want to wish Kris a Happy 25th Birthday with many more birthdays to come!
The birthday scrapbook is being mailed today and will arrive in Pittsburgh on Thursday. 😀
Thank you to all those who participated and supported the project. It was a great success and I enjoyed putting it together!